Create a Workplace Where People Thrive
Many organizations spin their wheels in work cultures filled with toxicity, dysfunction, conflict, and fear. Unengaged employees drag down productivity, and ineffective management undermines morale.
But it doesn't have to be this way. Discover how to create a workplace where people don't just struggle to get through the day—but thrive and love what they do and where they work.
Through real-life examples and compelling case studies based on research into hundreds of organizations, Road to Flourishing provides concrete ways to:
Engage Employees
Build a Fantastic Team
Cultivate Life-Giving Work
Attract and Retain Outstanding Talent
And Much More!
Written for leaders, managers, and their teams, Road to Flourishing will give you the tools you need to build a healthy work culture where everyone can flourish.
Download A
Free Chapter
Start reading now! Get a sneak peek into Road to Flourishing and empower your teams to love what they do.
Praise for Road to Flourishing
"If you regularly ponder and discuss your organization's culture or you have never given it much thought, you will benefit from the principles Al shares in this book. In its pages, you will meet leaders who are actively shaping workplace culture. Whether you work within the nonprofit or for-profit sector, you will gain a greater awareness of your organization's needs and how to build a vibrant culture and an engaged team. Al shares stories from some of the countless organizations the institute has helped on the path to flourishing, and implementing his advice will help yours too."

President and CEO of HOPE International

"When it comes to our jobs and the way we work together, God describes his heart in Psalm 115:14, 'May the Lord cause you to flourish.' It's a glorious goal, but how do we reach it? In this powerful new book, my friend Al Lopus describes the key benchmarks in creating an organizational culture where people thrive. Al Lopus was instrumental in helping Joni and Friends become a flourishing workplace―our ministry is a place where our employees love what they do, respect one another, and enjoy extending Christ's kingdom. I highly recommend this exceptional book to your business, church, or ministry organization."

"Al Lopus has built a remarkable niche of coming alongside ministries―both large and small―to reshape their cultures. While not promising an overnight cure, he identifies areas of unhealthiness and charts doable pathways to flourishing. I have seen his handiwork up close, and it is transformative. With this book, his sphere of influence is broadened. I believe that the Lord is well pleased with his efforts."

President emeritus of InterVarsity Christian Fellowship/USA

"Al Lopus is the culture champion and wise guide who provides Christian leaders with what is needed most to ensure their employees thrive. In The Road to Flourishing you will never have a reason to lose your way. God has entrusted leaders with men and women who have been called to accomplish his plans. This is the book that will enable you to create a culture where everyone passionately gives their best so that God's best is achieved."

President and CEO of the Christian Leadership Alliance

"In Road to Flourishing, Al lays out his tried-and-true methodology for understanding, assessing, and addressing the common weaknesses in organizational cultures. Reading this one book could be the most important thing you can do this year for your employees and your bottom line."

President emeritus of World Vision US and author of Lead Like It Matters to God: Values-Driven Leadership in a Success-Driven World

"A flourishing culture is a powerful apologetic to the world! Even the most post-Christian world is craving authentic love, meaningful work, and dignity. This book is a guide with great practicality brought to life with real stories, and can help a leader build a great organization capable of a greater purpose. I'm a better leader, our business more effective, our people flourish, and God is honored by my work because of the ways Al, Best Christian Workplaces Institute, and these ideas have guided us. Every business is in the people business, and God is in the people business. This is one of the most important issues for any Christian leader to press into!"

CEO of C12 Business Forums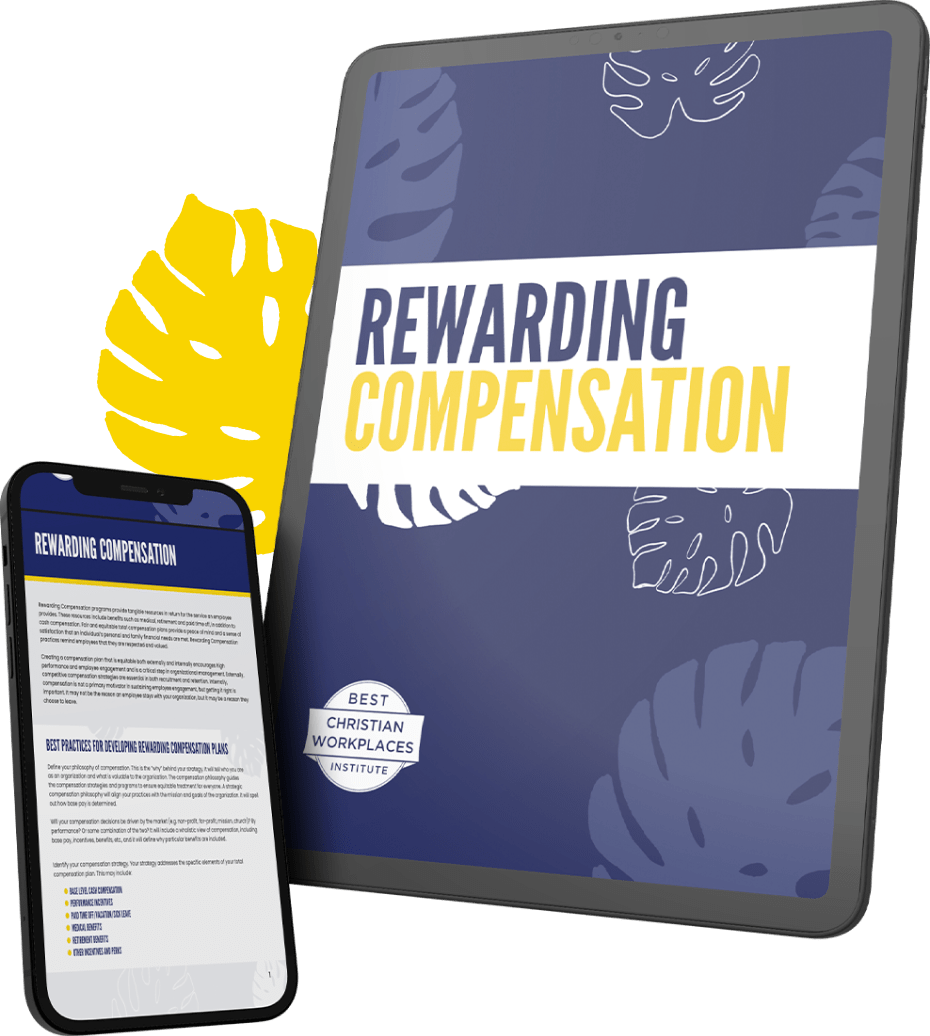 Buy the Book and Receive a Free Compensation Guide.
Purchase Road to Flourishing and get access to BCWI's Rewarding Compensation Flourish Guide. In the guide, you'll learn:
What Rewarding Compensation is, and how it might look at your organization.
Best practices for designing a compensation plan.
Strategic steps to improve the compensation strategy at your organization.
The Flourishing
Culture Podcast
Each week, we bring you timely, transformative truths from the Christian workplace so you can build a flourishing culture and thriving organization.